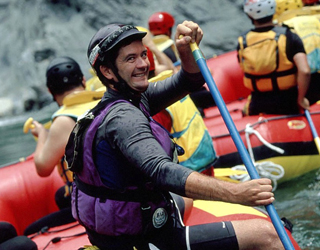 We love the Yoshino River
River people with a passion for fun and water
Happyraft boss "Mark Treston"
Born in Australia, Cairns, hails Mark. Ten years ago, fascinated by the Yoshino River, he came and settled down at the top of a mountain in Kochi prefecture with his family. Happyraft, which was established in 2004, came about from teaming up with fellow river people. Then, as time went on the locals in the area have come to know and love the Happyraft team and now a community effort is made to support and aid in the business.
RECOMMEND POINT
1.Happyraft River Guide
01
Happyraft River Guide
Staff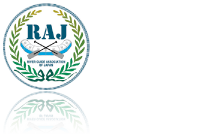 Every Happyraft guide holds RAJ river guide qualification.
All our guides are qualified with RAJ (Japan rafting Association). In addition, some of our guides hold the New Zealand Rafting Association grade 4/5 or senior grade 4/5 qualification, (NZRA is the leading guide certification qualification in the world). We regularly utilize international guides who spend their time flying around the world doing what they love, entertaining you down the river and canyons in a safe and professional manner.
2.Happy Raft Wide Variety of Tour
02
Happy Raft Wide Variety of Tour
Rafting, Canyoning, Combo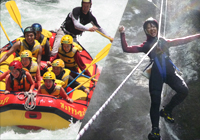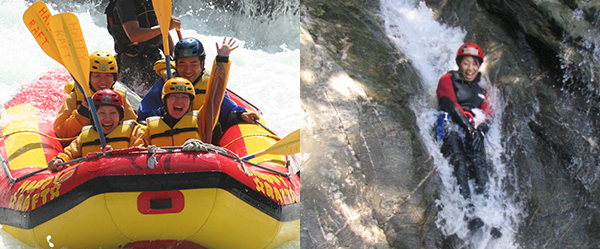 Combo tailored rafting, canyoning available!
Catering for those who want a taste of beginner rafting to a fullon day excursion, we have packages to suit all needs wether it be family fun to a half or full day out with your mates. We also offer "Canyoning" which hails from Europe. This fantastic activity really gets you wet, challenges your body and mind while traversing through areas seldom seen. We can also offer three different combo deals where you can experience it all if that is what you desire.
3.Happy Raft New Base
03
Happy Raft New Base
New from 2012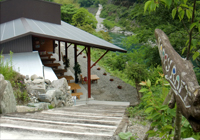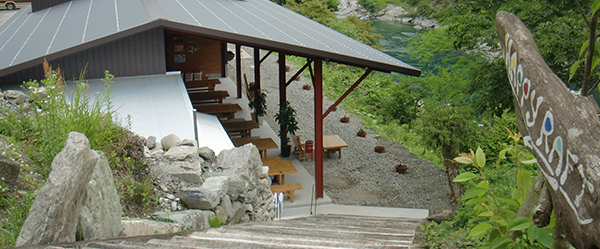 Finished in 2012!
We are happy to announce the completion of our new base facilities from Spring 2012 after living for so many years in the local Iwahara community building. We have built a custom made base with friendly touches, sitting on the banks of the Yoshino river offering tranquil settings and a homely atmosphere. More easily accessible, our base location gives us easy access to the river for our Half day Oboke course and handy carparking and train access is just a staircase away.
4.Happy Guest House's
04
Happy Guest House
Accommodation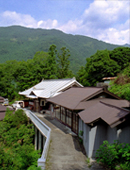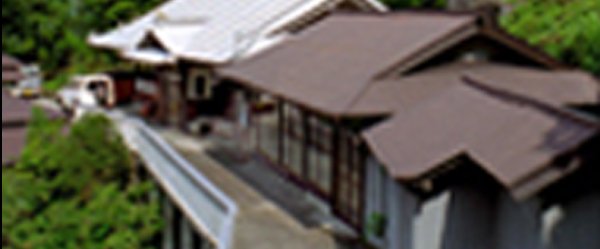 Need a place to stay, come hang out at our Happy Guest House's, run by our guides. In an region famous for the fleeing "Heike" who used the area to hide, makes for a great get away for you and your friends to sit back, relax, eat, drink and be merry. Great views, private and extremely affordable.
>> "Happy Guest House's" here
5.Home made bagels for lunch
05
Home made bagel lunch
Yum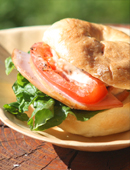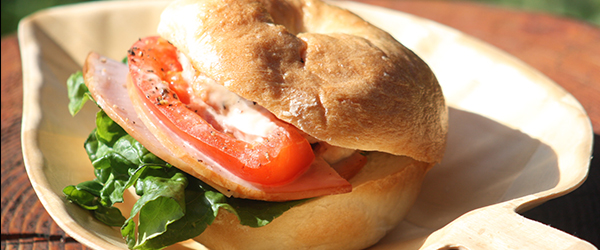 Tasty bagels for lunch
We bake fresh bagels every day for our one day guests to have for lunch on our tours. With scrumptious fillings and an all you can eat policy, we challenge you to beat the current champion who downed 10 in one sitting!
6.Happy Raft Repeater
06
Happy Raft Repeater
Repeater Benefits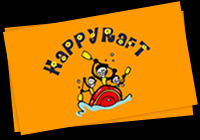 Repeaters get more!
Visiting once is just not enough so we offer discounts and free gifts the more you come. Once you have our repeater card every time you come and join one of our adventures we start giving you cheaper tours, free T-shirts and even free tours.
* Please remember to bring your card because if we cant stamp it you will miss out on future benefits.